Recently, COVID-19 has spread in many countries in the world, but this didn't stop the "Orchestre national de France" also call ONF in France to record a 51-instrument rendition of Ravel's Bolero. One by one. Alone in their house, musicians recorded their part of Maurice Ravel's orchestral score.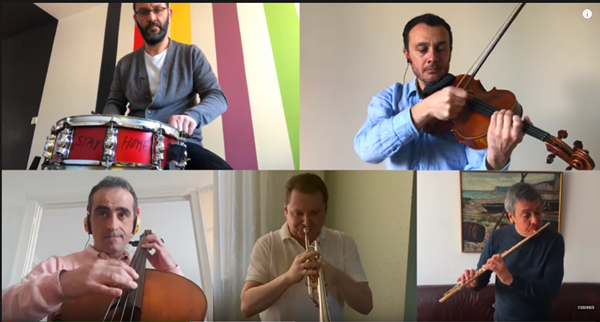 France Musique / YouTube Capture
Then the magic: a technician from Radio France (Radio France is a French public service radio broadcaster) put the bits together into a video mosaic long of 5 minutes to create a near flawless, combined performance.
« I would never have imagined synchronising the sound of instruments not playing together, » said Dimitri Scapolan, the video editor in charge of the project.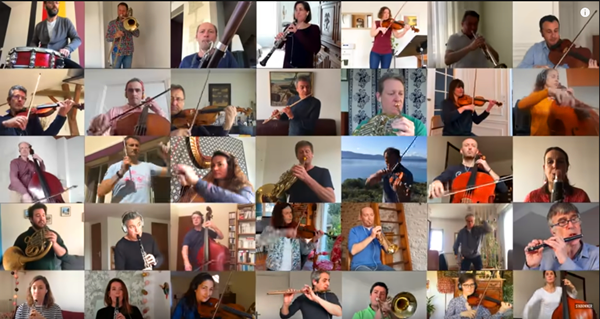 France Musique / YouTube Capture
The clip has been viewed more than a million times on online video platform since it was uploaded on March 29.
The clip also received a lot of comments and reposts from people around the world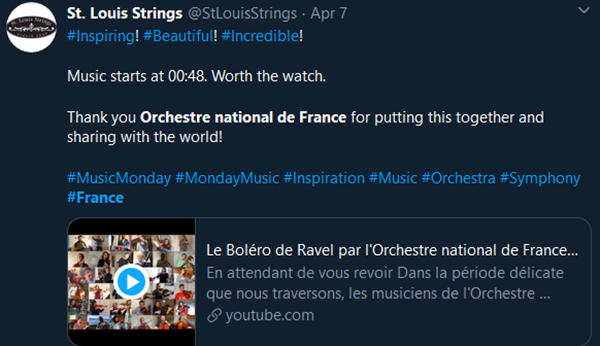 Twitter capture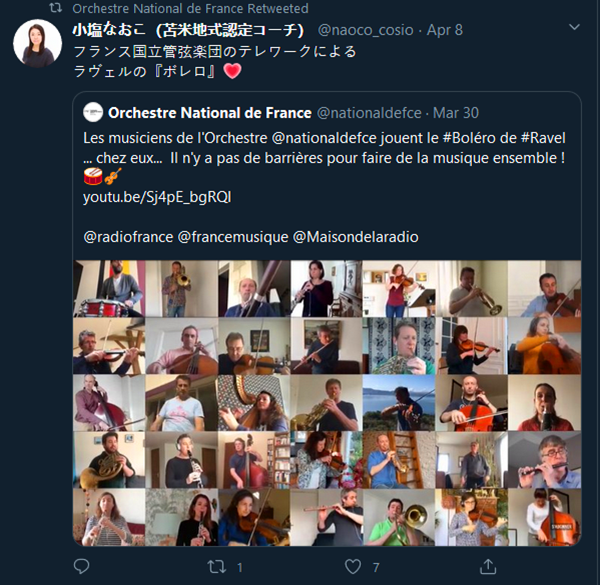 Twitter capture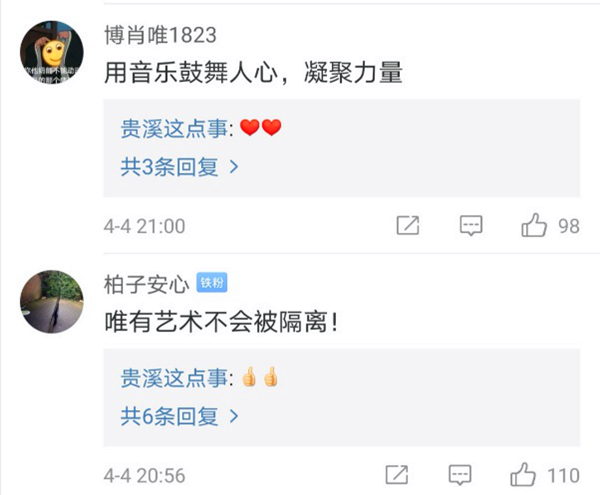 Weibo capture
"music can give us strength » »music will never have isolation » »music is borderless. hope this world will be always wonderful"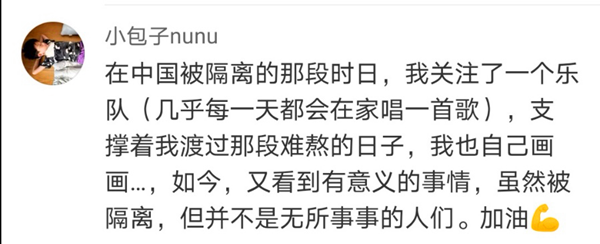 Weibo capture
« Music helped me get through that tough period under the quarantine in China.  now I saw another meaningful stuff although we are in isolation but we still have many things to do"
This excellent performance makes ppl from all over the world feel warm and powerful.
We hope that COVID-19 will come to an end as soon as possible and why not have a chance to listen the beautiful music in person !
You can watch the result on bilibili (skip to the first 48 second is the beginning of their performance ): https://b23.tv/BV1t5411t7CJ