At 8 a.m. on April 25, 2015, the institute of international education outreach department of Hebut and SCO of SUPINFO hosted the campus competition in front of the 7th teaching building of Hebut.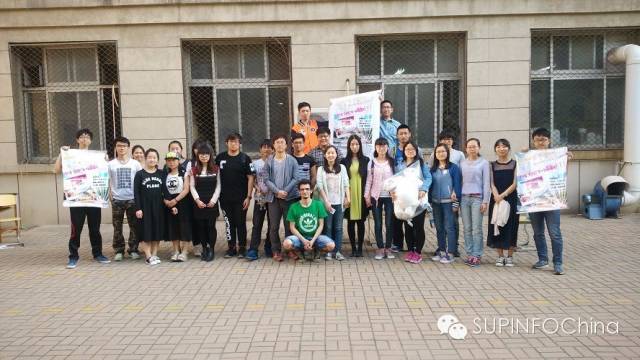 To participate in the activity, teachers and students constituted more than 40 teams of 5 members each.  Check-in place of the activity was the 7th teaching building. All of the activities venues spread 15 locations throughout the school,from the east Energy Building to the west to playground, from History Museum which in the south to the north of campus. This activity is the biggest activity which is held this year.
Every game is combined with puzzles and exercises, in order to test members  intellegence and group solidarity. In the middle, they need a long time to run from one site to another, so they need endurance. They did their best to shorten the entire game time. Although students sweated, everyone exposed happy smile. Staff actively cooperated during the game, cheered for the players and appreciated the spirits of the students.
Finally, SCO awarded prizes for the winning team. Activity organized by the efforts of the staff was very successful and thanks to each staff member, we hope in the future our activities could be better and better!