The epidemic of COVID-19 affected all over the world, and it brought a lot of inconvenience to our students. These days, Chinese students are going back to the school, in France, people are progressively released from the lockdown since almost 3 months.
On 5 June, President Xi Jinping spoke with President of France, Macron. He said that France and China had carried out good cooperation in the field of epidemic prevention and demonstrated solidarity. The French side hoped to continue to strengthen cooperation with China in this spirit. The French side attached great importance to the major exchanges between Europe and China at next stage, and was willing to play an active role in this regard.
SUPINFO president Alick cares about our students in SUPINFO China campus. After he knew that most of our students had returned to school, he organized an online meeting with our students on June 5th and had a cordial conversation with the teachers and students here.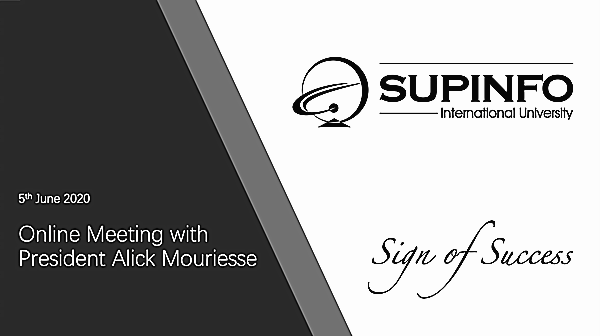 The main contents of Alick's online meeting were as follows:
1) We would improve our communication by making better use of new technologies. Online education had always been the advantage of SUPINFO education. We cooperated with Linkedin to provide students with the most cutting-edge IT technology knowledge.
2) We would organize International Conferences in English for Chinese students. SUPINFO aimed to cultivate international talents who could meet the needs of economic globalization, had strong practical operation ability and good communication skills, had international vision, good foreign language ability and innovation spirit, and could play a key role in IT enterprises at home and abroad. Therefore, to organize English international conferences for Chinese students would help students to make up for the knowledge gaps, improve their knowledge system, improve their psychological adaptability and adapt to the society as soon as possible.
3) The president would communicate with SAD to discuss how to improve the organization of teaching: reduce video courses before the face to face; better balance the part of Linkedin learning and face to face; put more practicals so as to better strengthen the professional ability of students.
4) 2020-2021 school year: SAM SUPINFO Academic Mentoring Program would be started, every student worldwide would be linked together to help each other!
5) We would also invite more alumni to share valuable experience with our students!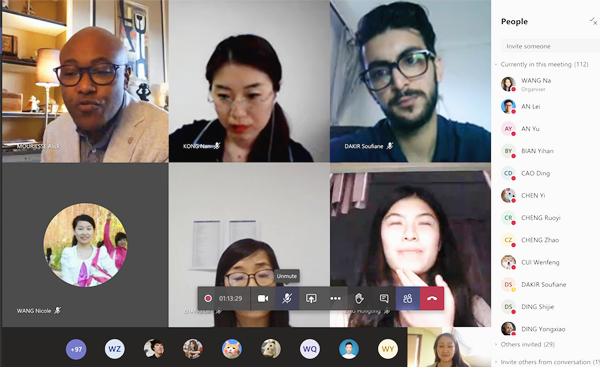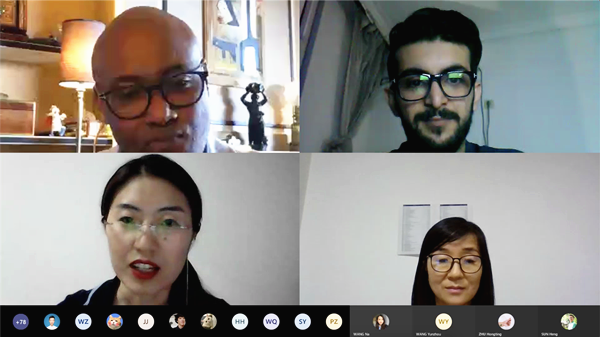 This online meeting had been completed successfully!